WHAT IS BOX OR DEEP FRAMING ?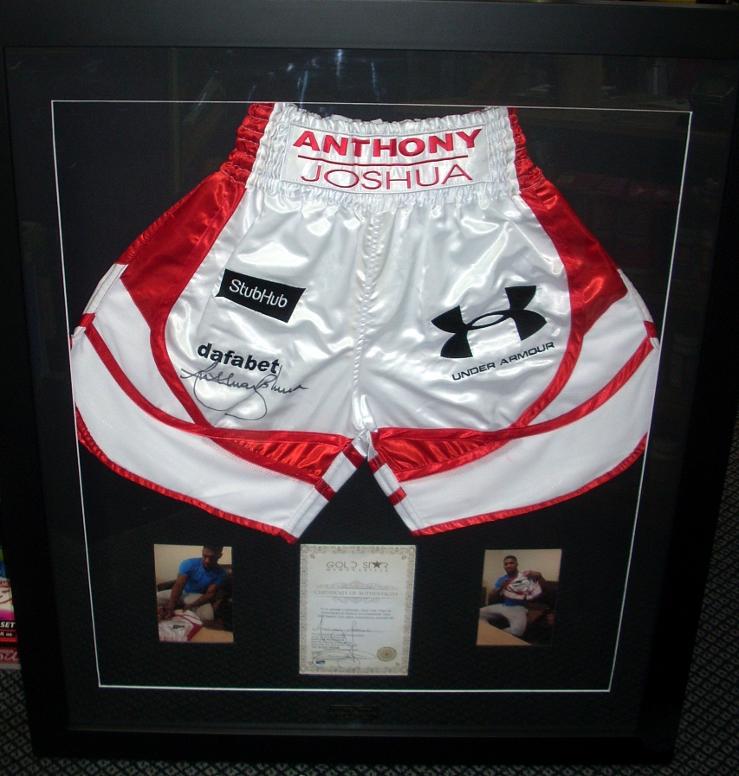 "Box" framing (sometimes referred to as 'deep framing') is the presentation of items that are considerably deeper than a sheet of paper!
Examples include Sports Shirts - Football / Rugby / Hockey etc Sports Memorabilia such as Anthony Joshua's shorts (shown above) Rosettes, Flowers, Medals - the list is endless.
At the foot of the page are photos of some of the more unusual commissions we have undertaken.
We have even framed the sugar flowers from a wedding cake! - BUT we won't do them again!!

The frames are constructed of an outer moulding, glass, a 'mask' border, a 'box' construction which is fully lined to top, bottom, sides and back, and a matching mountboard, all of which is fully sealed on completion.
It's especially important when framing shirts, or similar items, to ensure that the frame is airtight: this avoids any possibility of mould or moth damage in the future. To ensure we get this right, the frame is only sealed when the climatic conditions are just right – we even use a dehumidifier for 24 hours, if required!
Please note that this type of frame takes longer to make than a standard frame, so ideally we do need a little notice. Prices depend on the size, and the type of moulding you require, so please ask for a firm quotation.
Purely as a guide, Football Shirts and similar start at around £175 and Medal Collections and similar at around £65
HOW NOT TO DO BOX
FRAMING
We were asked by a customer if we could assist in repairing a frame purchased over the internet. The frame contained 2 signed shirts and one of them had 'slipped'

On opening the frame we discovered how the internet company had 'framed' these shirts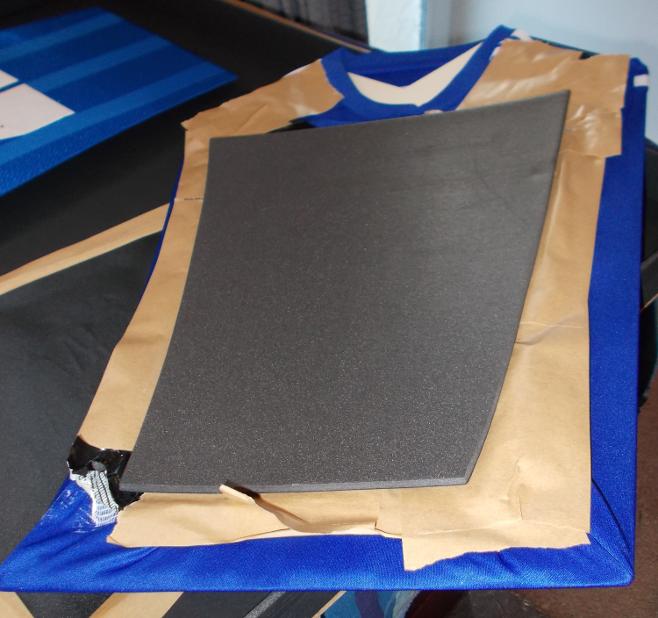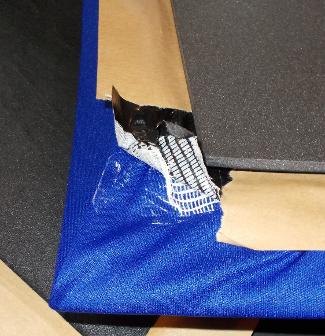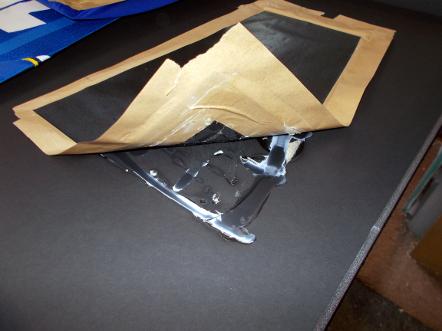 Is this really how you want to protect and save an expensive shirt?
Whatever you do - when you purchase something as special as this get it done
PROFESSIONALLY
It may appear cheap to get it ready framed off the internet but these photos give you an idea of what you may get
YOU HAVE BEEN WARNED!!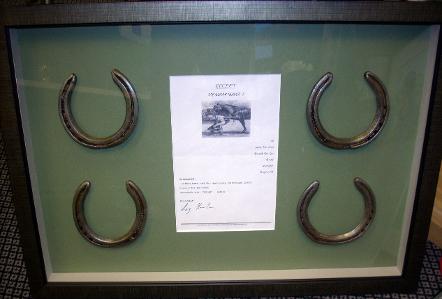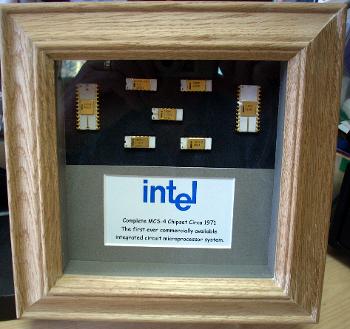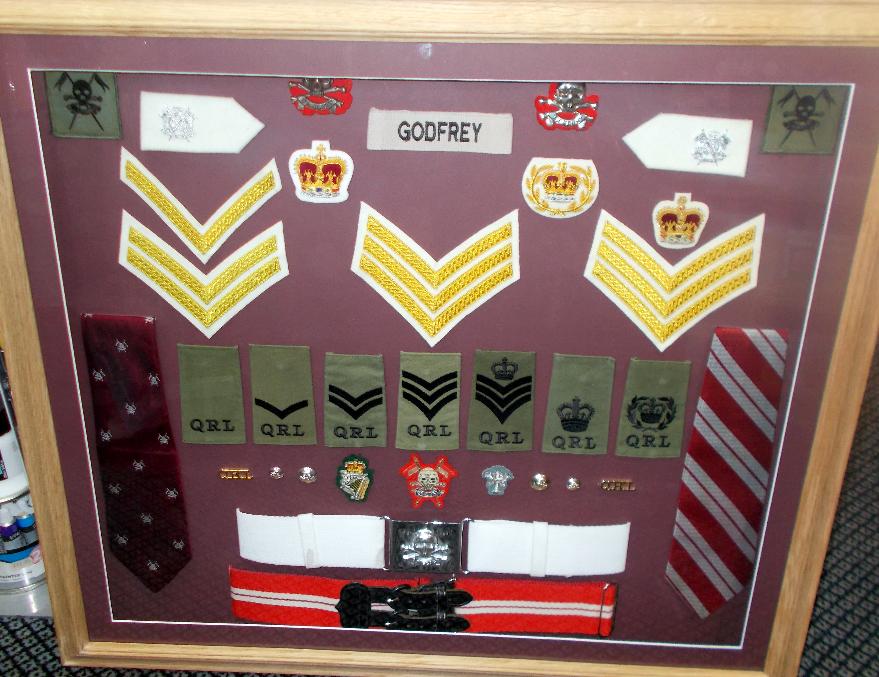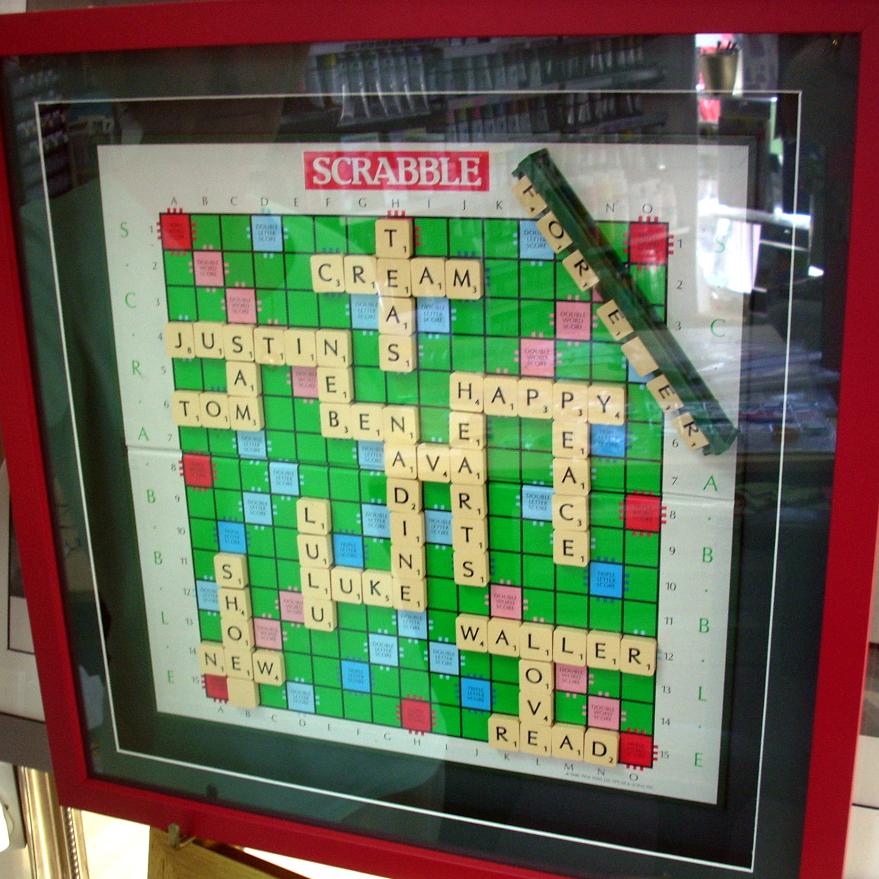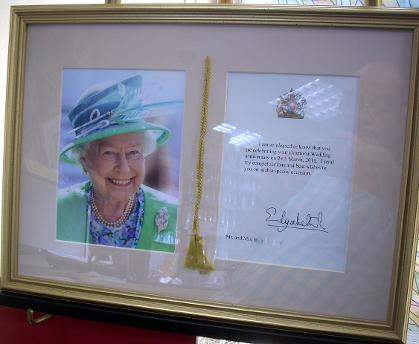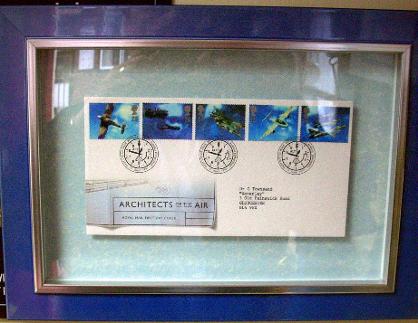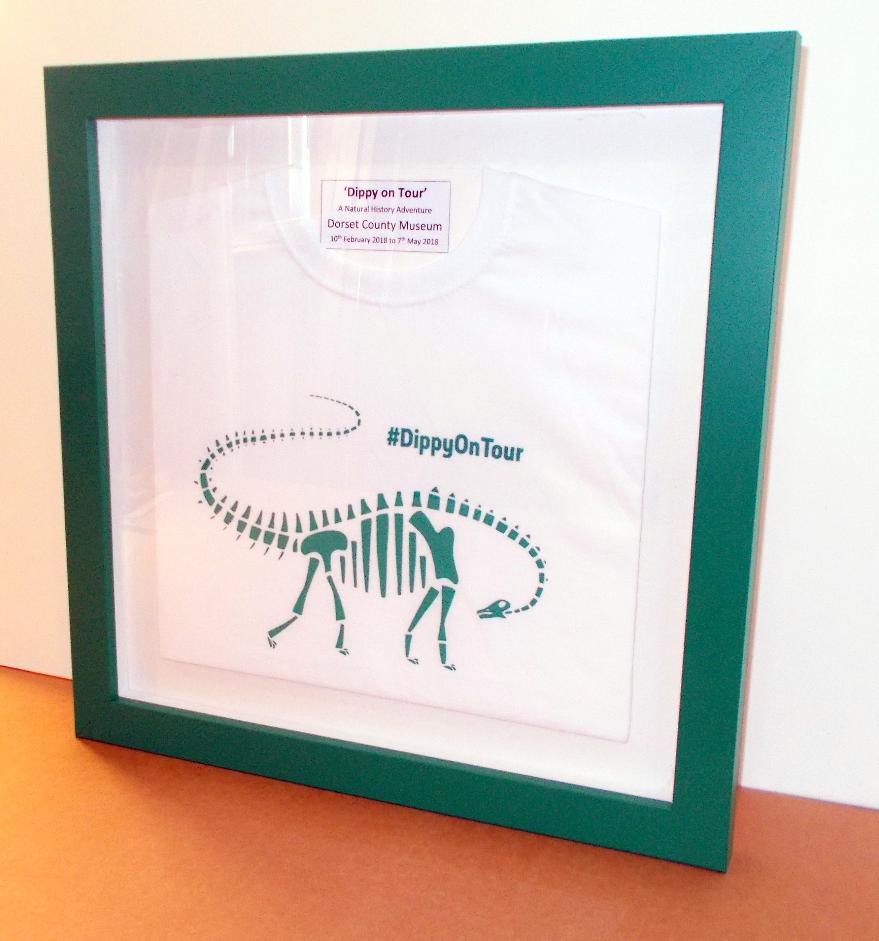 We were delighted to be commissioned in 2018 by Dorset County Museum
to frame a set of souvenir Tee-shirts.
These were presented to the sponsors that funded the Diplodocus exhibition for Dorset.
Without their generosity "Dippy" may not have arrived in the Jurassic County!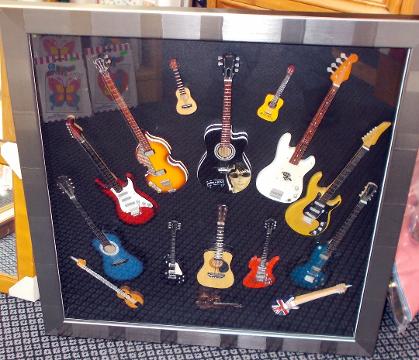 A client asked if we were up for a challenge.
He had a collection of 15 miniature guitars
(some of which could be played!)
and he required them box-framed to go into his music room
This is the result of the challenge!!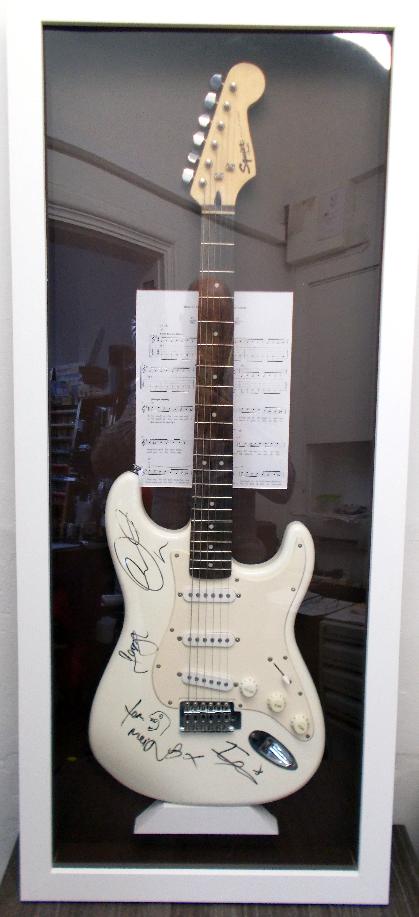 AND THEN!
From the tiny to the real thing!!
This one was a real challenge, the
first time we had framed a guitar
and the customer wanted to know
that the instrument could be
removed at sometime in the future
and be played - so the mounting
had to be non-intrusive!
To see more of our workmanship just click below