EXAMPLES OF FRAMES WE HAVE MADE FOR CUSTOMERS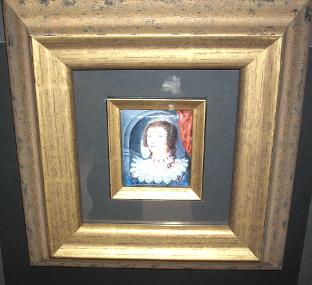 This is a miniature enamel on copper plate just 2 inches square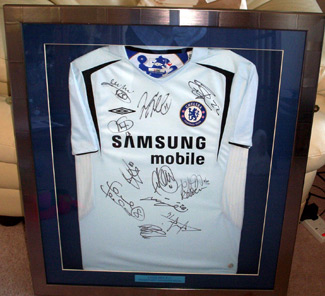 A signed Chelsea shirt - an example of our speciality box framing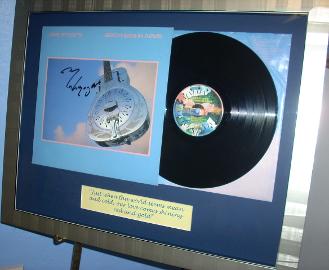 A signed Dire Straits LP - one of the more unusual commissions!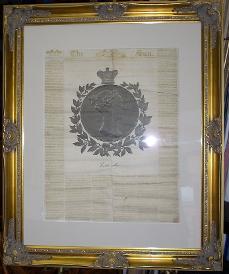 An original copy of The Times from the day of Queen Victoria's Funeral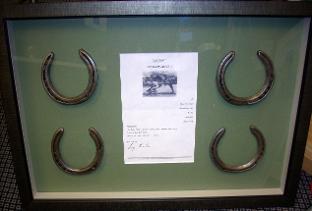 A set of horseshoes with certificate from Kauto Star - a highly successful racehorse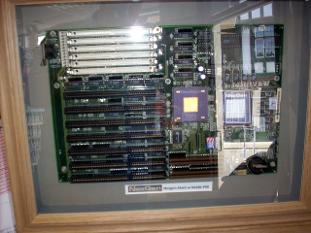 Another example of our box framing technique - a Motherboard from a rare early computer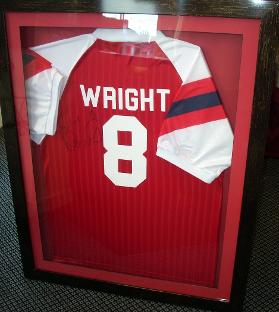 Another football shirt - this time signed by Ian Wright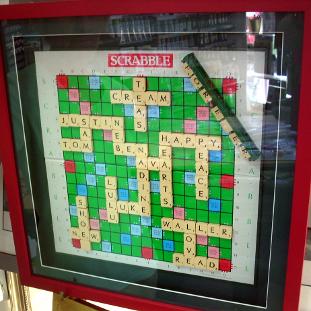 Another unusual commission
a Scrabble board
prepared by our client
An Anniversay greeting!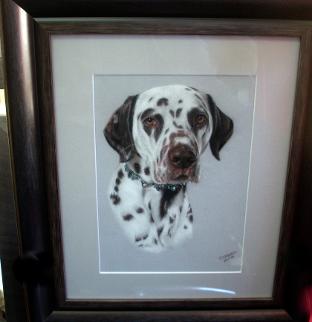 A pastel drawing of a stunning Dalmation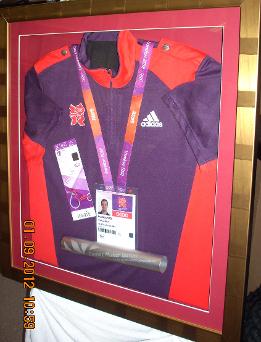 A shirt & baton from the London Olympics 2012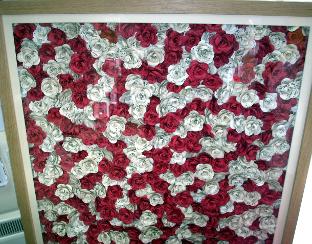 A stunning collection of handmade paper flowers in a shallow box frame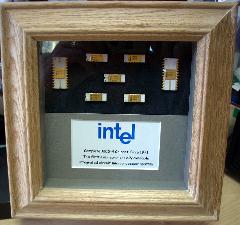 A set of very rare (and valuable) Intel chips for our client who collects Motherboards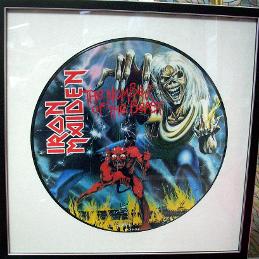 An Iron Maiden LP for one of our more discerning clients!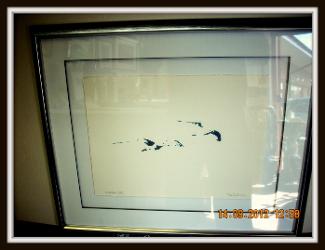 A screen print from a local artist on very heavy gauge paper and 'float' mounted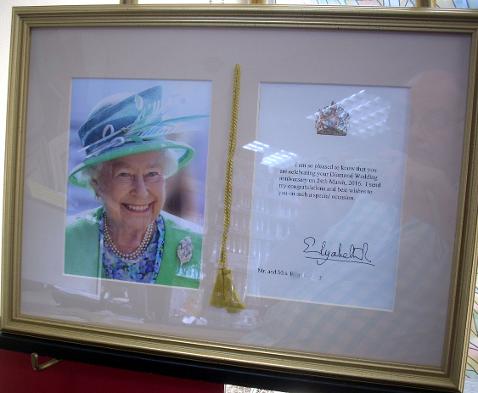 These are a real pleasure to do! A card from Her Majesty for your 60th Anniversary or 100th Birthday is so special!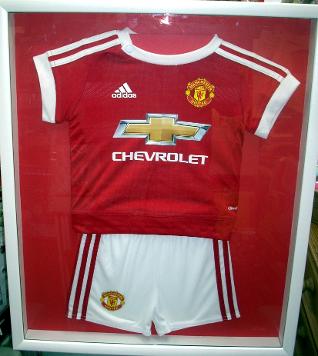 Something for the youngsters! A full kit previously owned by a three year old!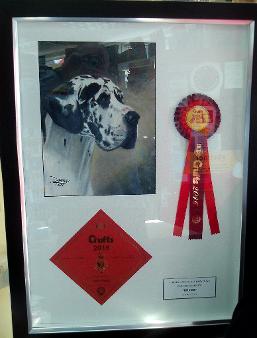 This one was a first for us! A Crufts Class Champion complete with Certificate and Rosette in a shallow box frame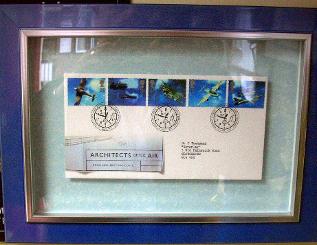 A first day cover to celebrate an aviation issue - "Float" mounted to give the appearance of hanging in mid-air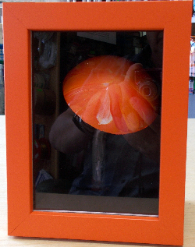 This was a novel one for us! A Willy Wonka mushroom - a VERY deep box frame for displaying on a shelf, not wall hung!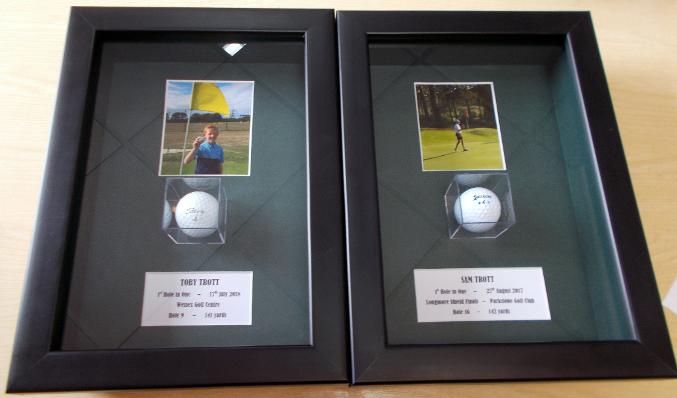 Have you achieved the illustrious 'Hole in One' ? These two brothers did and Mum asked us to frame their photos, the details of the hole and the ball they succeeded with!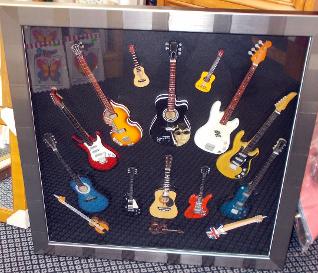 A client asked if we were up for a challenge.
He had a collection of 15 miniature guitars
(some of which could be played!)
and he required them box-framed to go into his music room
This is the result of the challenge!!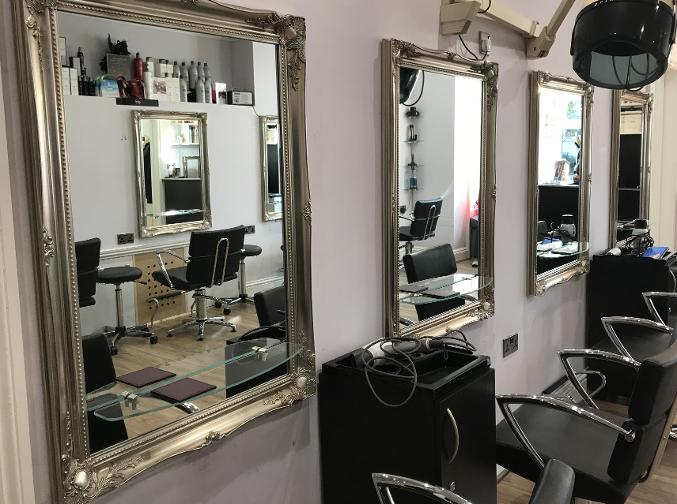 Customers are not always aware that we can make bespoke frames for more than just pictures!
Mirrors are a classic example as shown here - These silver swept frames were supplied by us to accommodate the client's own mirrors - shown here at ManeRd Hair & Beauty in Weymouth.
Go to the 'Mirrors' page for more images and information
One of the Poppies from the Tower of London display in 2018 - a true pleasure to frame - in view of the depth of the frame this needs to be displayed on a shelf rather than wall hung.

Do you have something valuable, rare, or of special importance to you? Then let us frame it for you and, with your permission of course, we will include a photo of it on this page - just give us a call - it will be well worth it!