IMPORTANT NOTICE - MAXIMUM SIZE PICTURES
We regret that due to logistical problems it is no longer possible for us to frame pictures where the 'glass' size exceeds
48 inches by 36 inches (1220mm x 920mm)
We apologise for any inconvenience this may cause to new and old customers
(NOTE: "Glass" size is the dimension of the internal edge of the frame moulding)
__________________________________________________
PLEASE NOTE NEW OPENING HOURS
------------------------------------------------
Don't forget to check out what our clients say about us by following this link:

We are pleased to help and support our wonderful NHS staff to whom we owe such much.
We therefore offer a discount of 10% from our standard framing prices upon production of your NHS badge
IF YOU ARE AFTER ARTS & CRAFTS ITEMS THEN YOU NEED OUR SISTER WEBSITE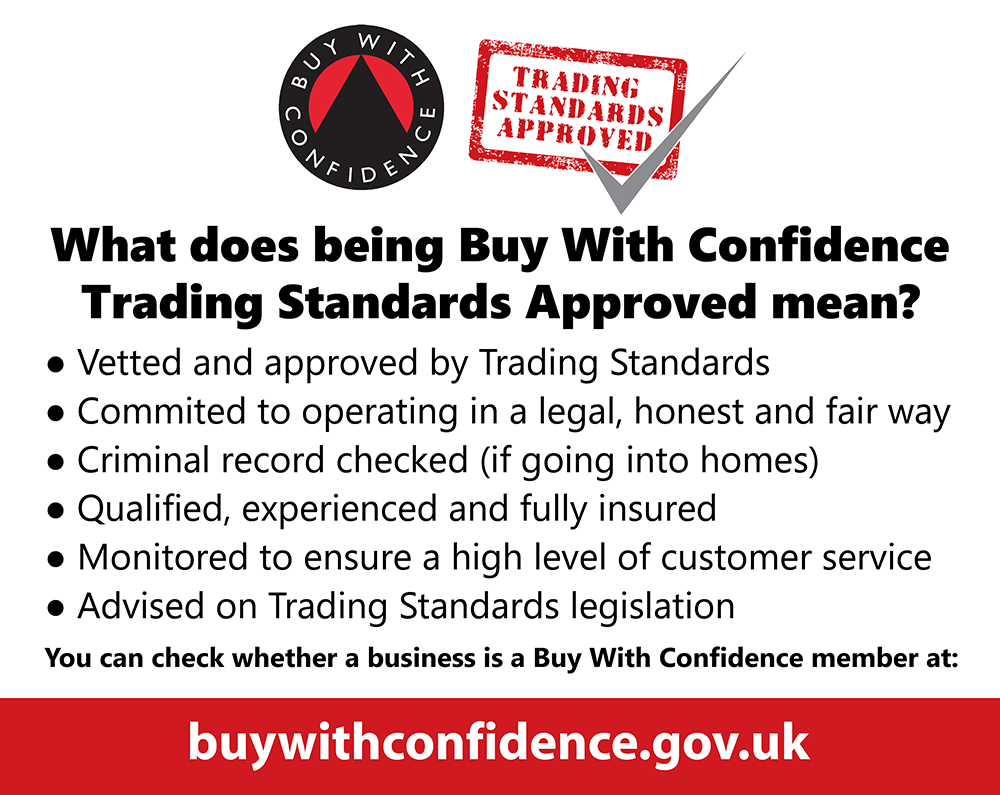 Art4All is proud to be the only framer in the UK registered with Trading Standards under the
Buy with Confidence scheme. To see what customers say about us and for more information
Welcome to the Art4All Framing website - we hope you enjoy your visit and find all the information you require. For anything further, including indications of costs involved, do please phone or email us - Details are on our Contact Page

We undertake framing for artists, galleries, and trade suppliers, as well as private buyers, and we know our charges are among the lowest in the area.
All of our framing is carried out on the premises – so there's no waiting for weeks because your picture has been sent away to be framed!
We can frame pictures of all types including Prints, Watercolours, Acrylics, Oil Paintings, Textiles, Stitchwork, Collections, Photographs – we also undertake commissions for items that need protecting – click here to see some of the more unusual commissions we have undertaken.
We specialise in 'box framing' the only way to really display items such as signed football and sports shirts, medal collections, ghost or float framing and any special items that will not fit a standard sized frame.
It's really quite astonishing the difference a good frame makes to a picture. An image can be so easily ruined by being placed into a mass-produced plastic or resin frame that's 'about' the right size. A bespoke frame for your picture gives a result that is so much more professional.
All of our frames our hand-made and you can choose from literally hundreds of different mouldings and mounts. We endeavour to keep in stock at least 150 mouldings at any one time but more can be supplied to a short delay.
So, whatever type of picture or item you want to protect and enjoy for years to come, a professional mount and frame will bring your piece of art to life – and really look beautiful!
We have FREE LOCAL PARKING in the Market Square and a nearby Car Park in Abbey Street
Art4All is proud to be the only framer in the UK registered with Trading Standards under the
Buy with Confidence scheme. Click here for more information

Buy with Confidence
These are just two of the many compliments we are proud to have received over the years - they are taken from the Trading Standards website
"I went in with ideas about what frames I wanted for two signed prints I purchased from one of my favourite artists. The proprietor talked me through different alternative options and I am very happy I took his advice as the results are stunning. Real good eye for colour and what would compliment my prints perfectly, the frames look like part of the prints rather than just something toI hang them with. Very friendly service and not rushed, I felt like I'd known them for years! Work completed in next to no time. I will definitely recommend this business and will be going back when I need other items framed. "
.......................................................................................
"Probably the best service I have received in a very long time. I felt like I was a valued customer, nothing was too much trouble and what a friendly, customer focused shop. I was impressed with the speed with which my order was completed, with professionalism that was second to none. Highly recommended, and I will definitely return.
Well done! "